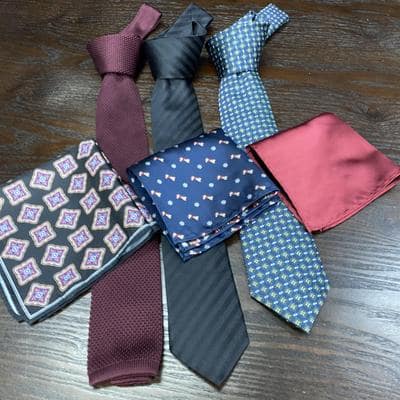 Accessory essentials for completing your business or event attire. Subdued and solid  patterns for the traditionalist or bold patterns for the one who wants to stand out. These will all give you the confidence you need to look your best for any occasion.

Ties: Tailored, Polifroni

Price Range: $55 – $75
Pocket Squares: Knotz
Price Range: $25 – $40
We don't currently sell online. To shop, visit the store or call  (306)773-5196 or email us.