Rittinger's Men's Wear has been a long standing independent shop for men and a pillar of the business community in Swift Current. With 60 years in business, our mission to provide unmatched service and the highest quality garments has never been waivered.
Take a trip into the past and explore our timeline.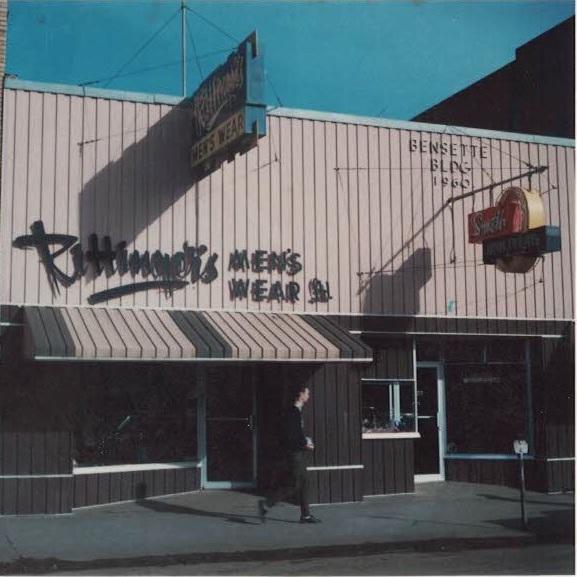 1961
First established in December 1961 at 239 Central Ave N. right next to the Lyric Theatre. James Rittinger was President, with John Rittinger as Secretary –Treasurer and Al Rittinger as Manager. Business was conducted in the original location until July 1969 when it was relocated to 16 Cheadle St W in the newly renovated Professional Building.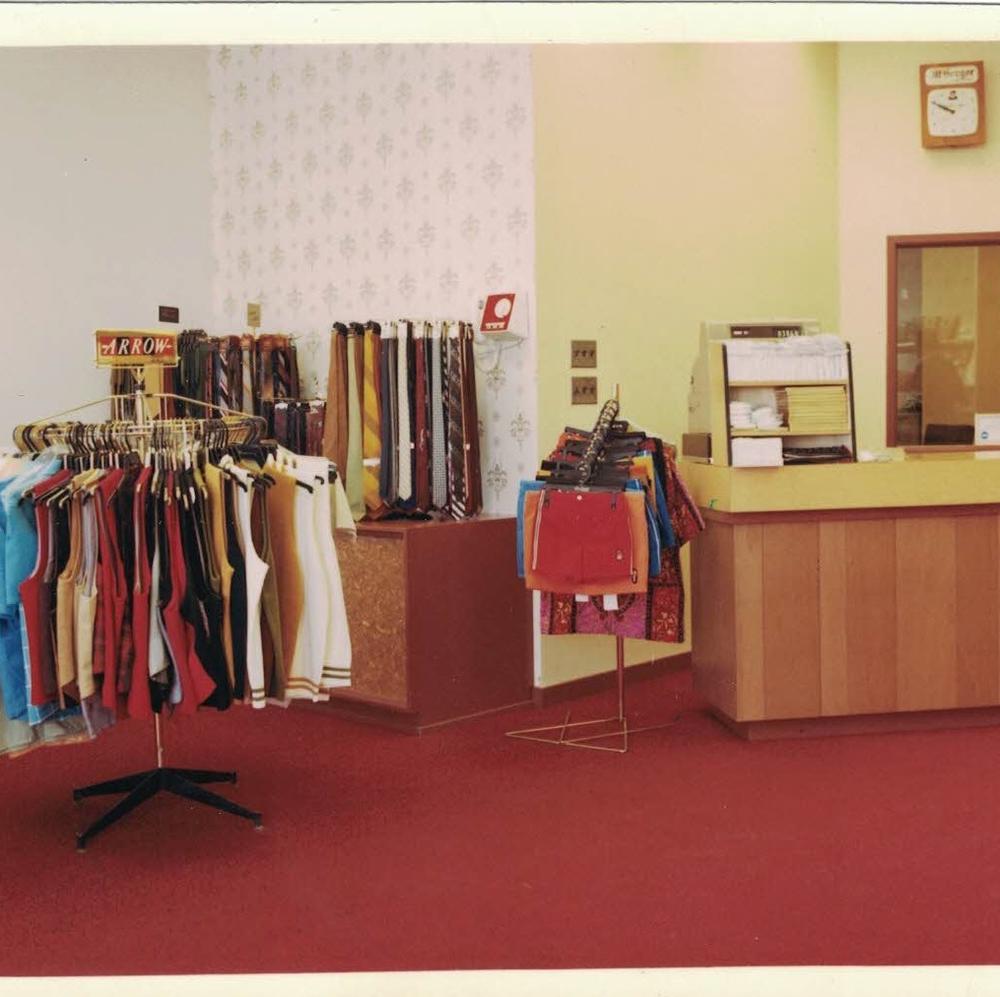 1969
A New Location
Business was conducted in the original location until July 1969 when it was relocated to 16 Cheadle St W in the newly renovated Professional Building.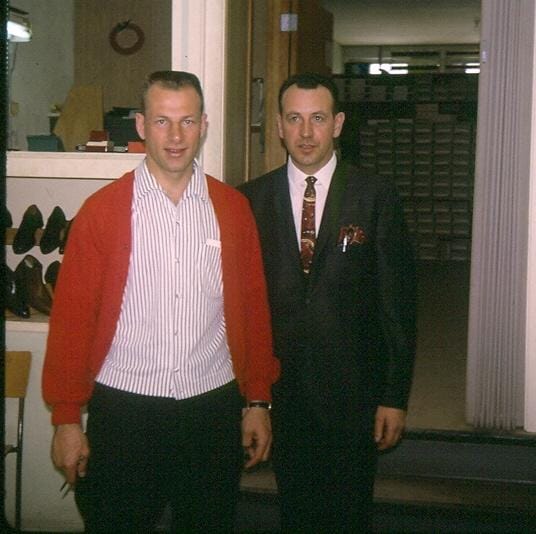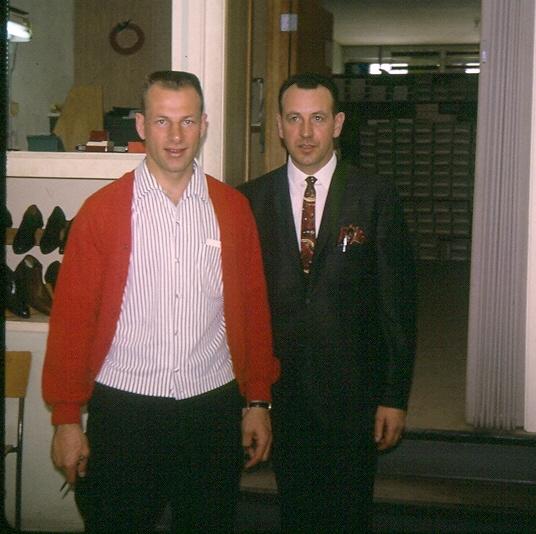 1971
Al & Mina Rittinger
In 1971 the business underwent an ownership change when Al and Mina Rittinger purchased the shares owned by James and John Rittinger.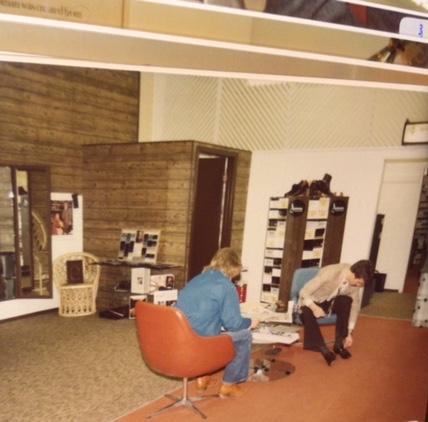 1981
A Change of Hands
Barry Cuthbert and Jim Appleyard officially became new owners, Feb 1, 1981, when they purchased the business from Al and Mina. They moved back onto Central Ave. N. until moving the business into the Swift Current Mall in 1997.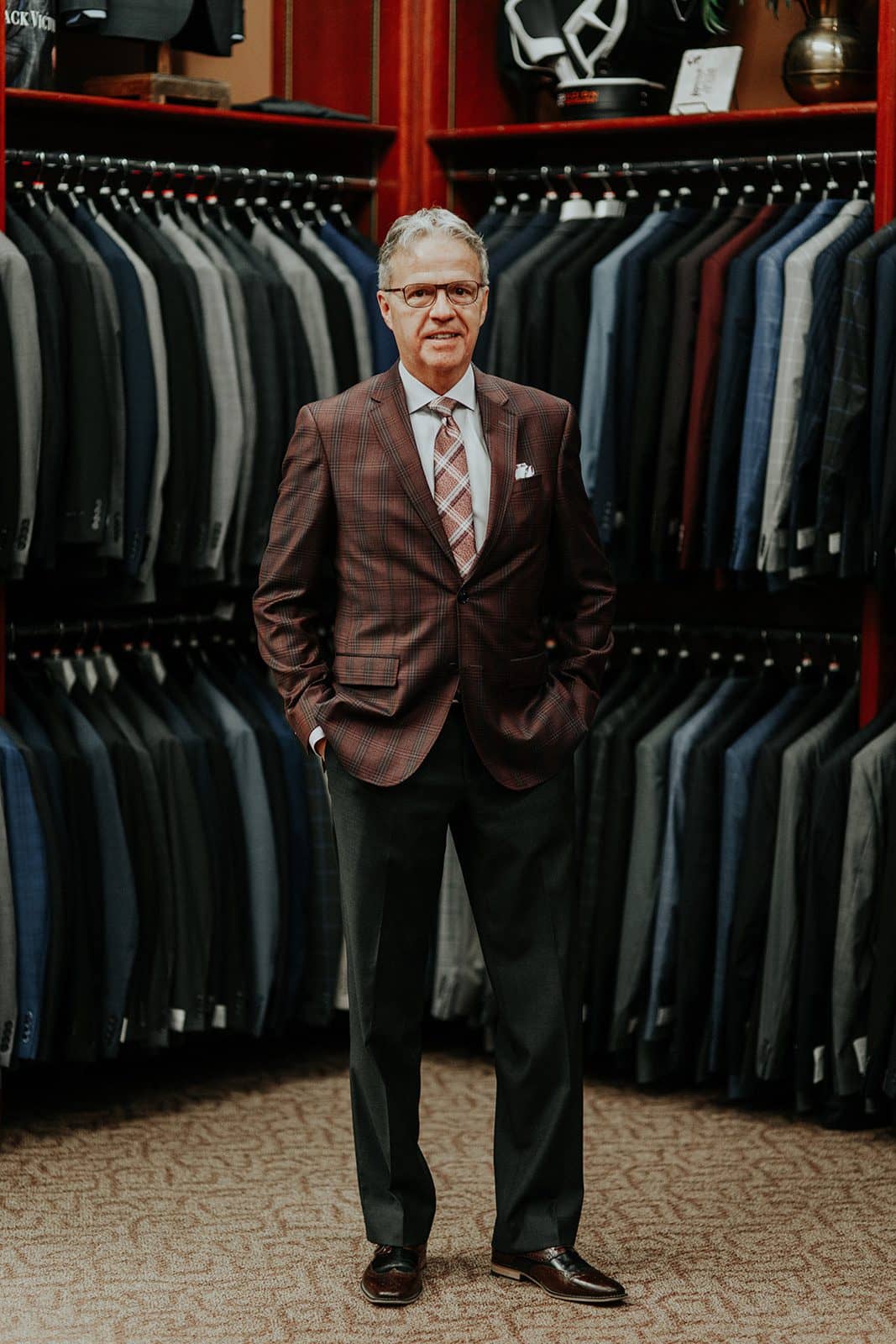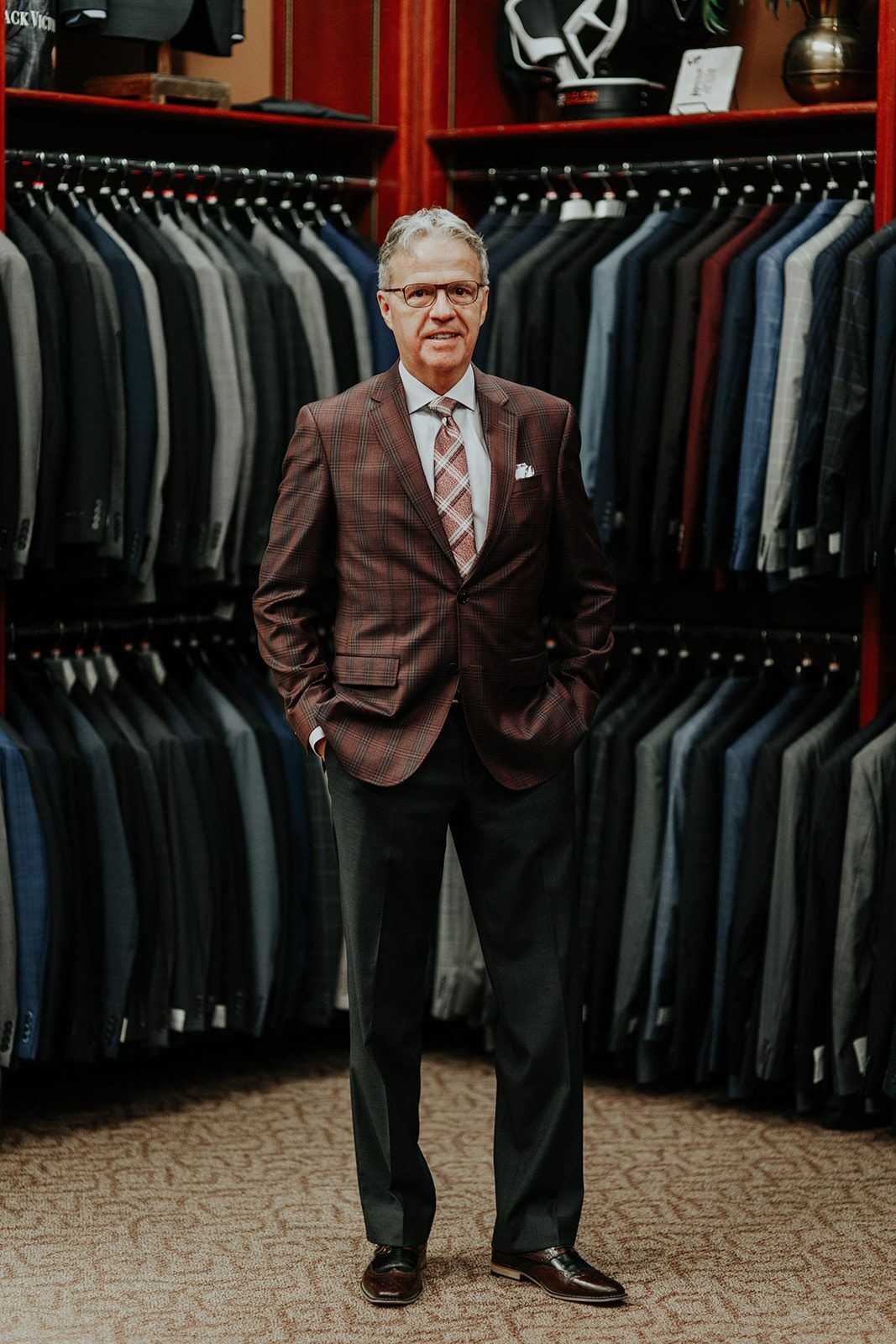 2006
Barry Cuthbert Sole Proprietor
Barry Cuthbert became sole proprietor in 2006.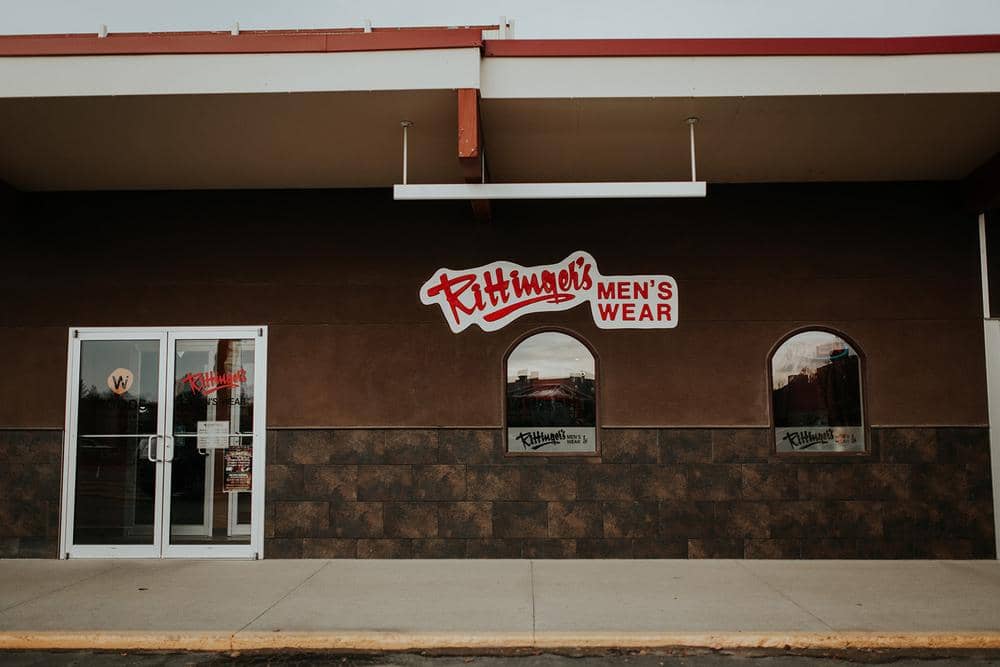 2009
A New Location
In 2009, Barry relocated the business back into the heart of downtown Swift Current, in The Plaza Shopping Centre.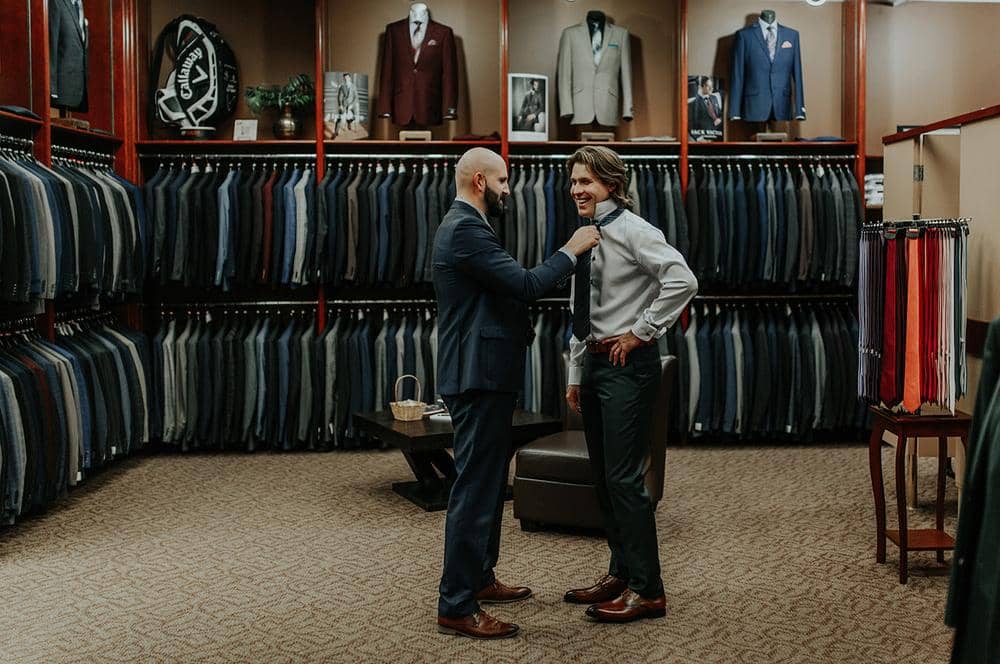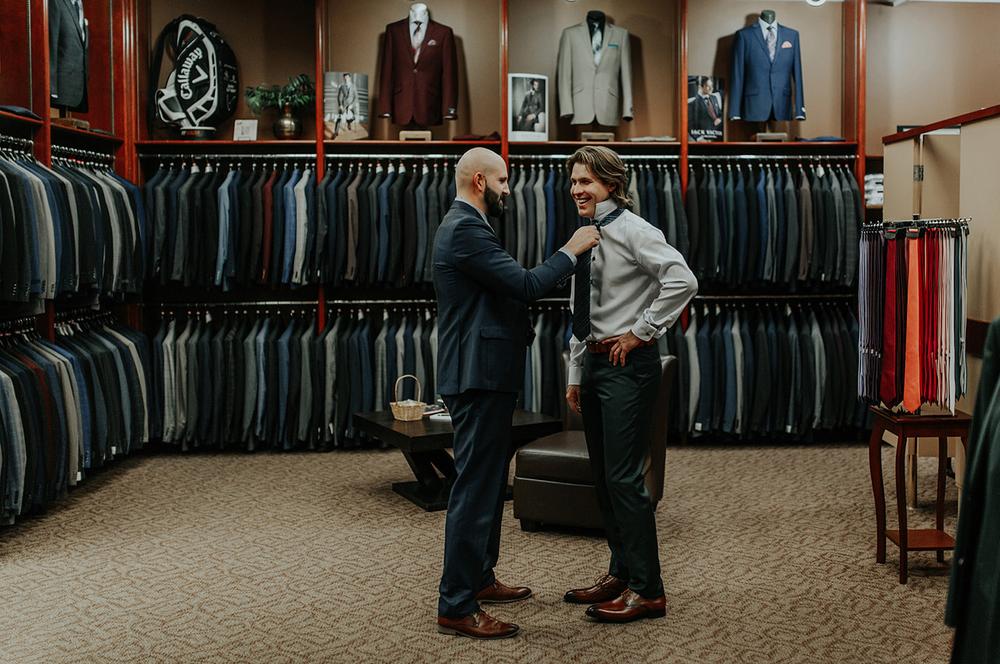 2010
Next Generation
Barry hires Brock Friesen in 2010.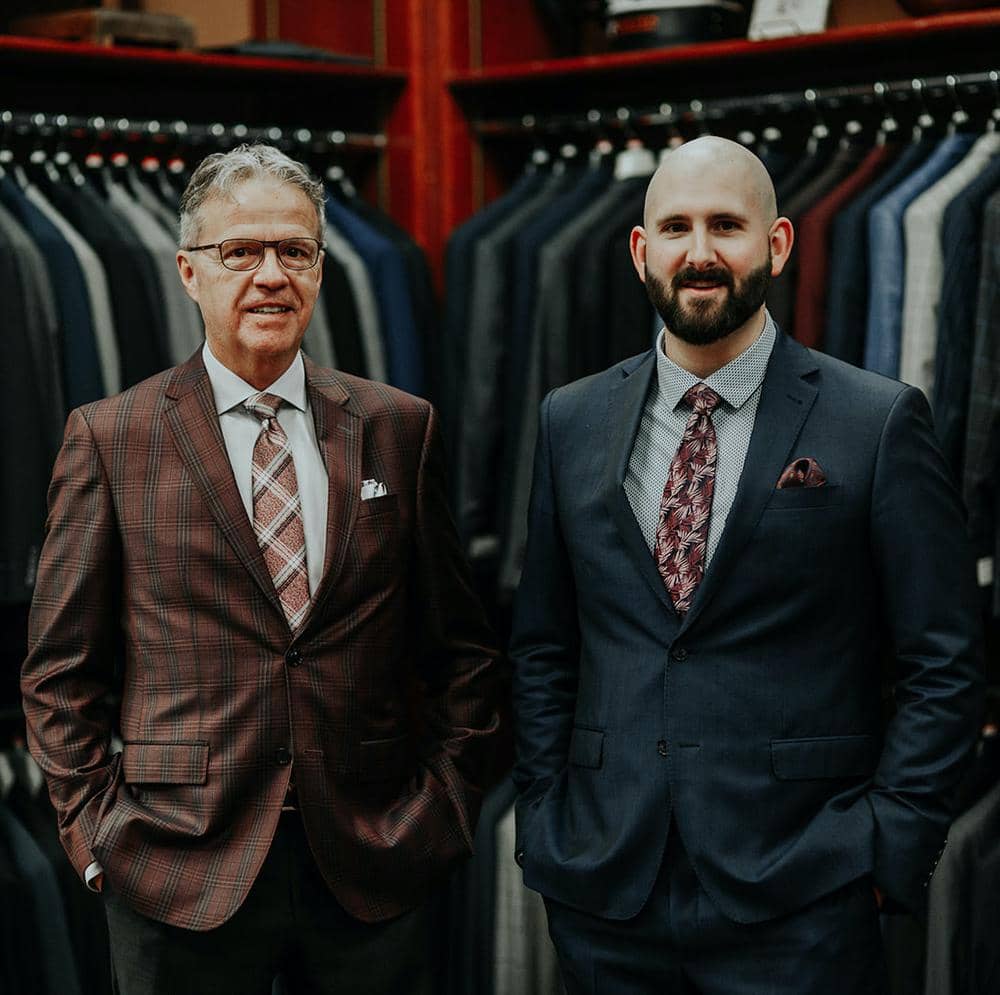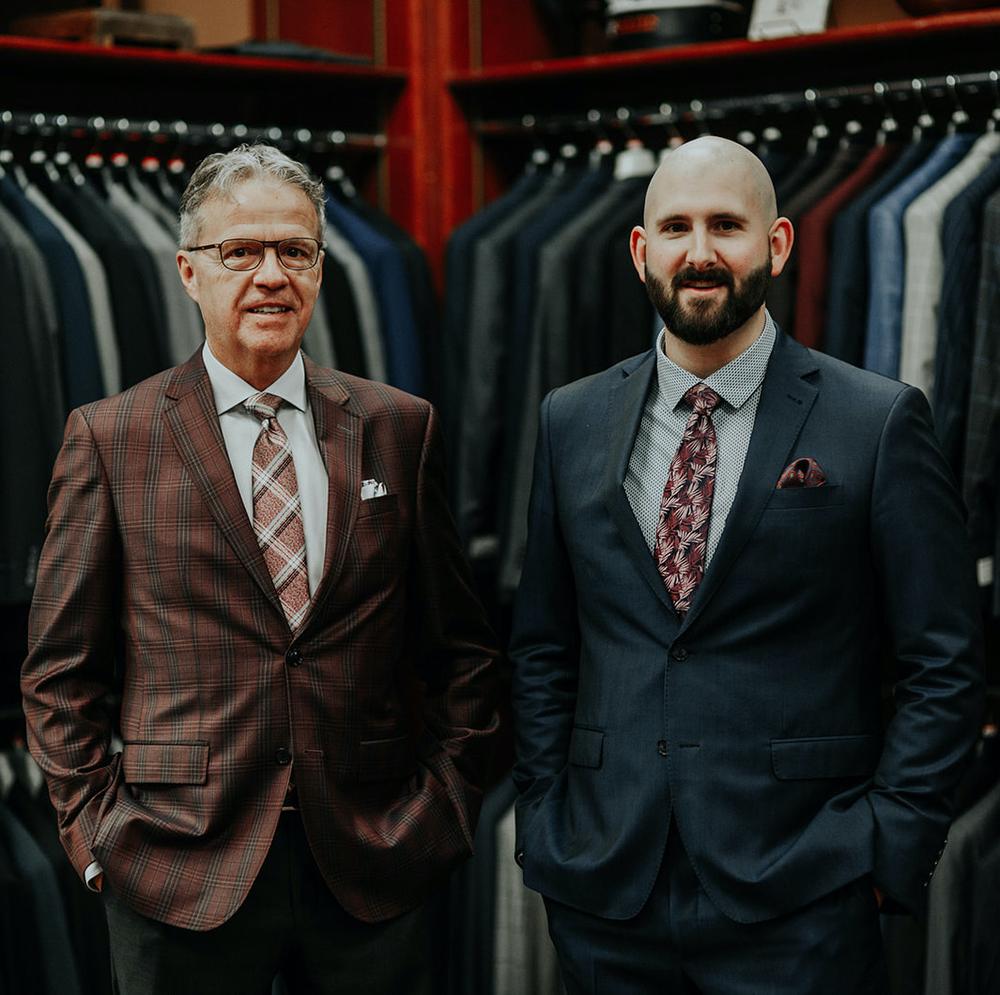 2014
A Partnership
After moving back downtown, Barry hired Brock Friesen in 2010, and in 2014 they became business partners. Brock manages the shop, expanding product lines and continuing to bring in timeless styles for men along with the tailored service Rittinger's is known for.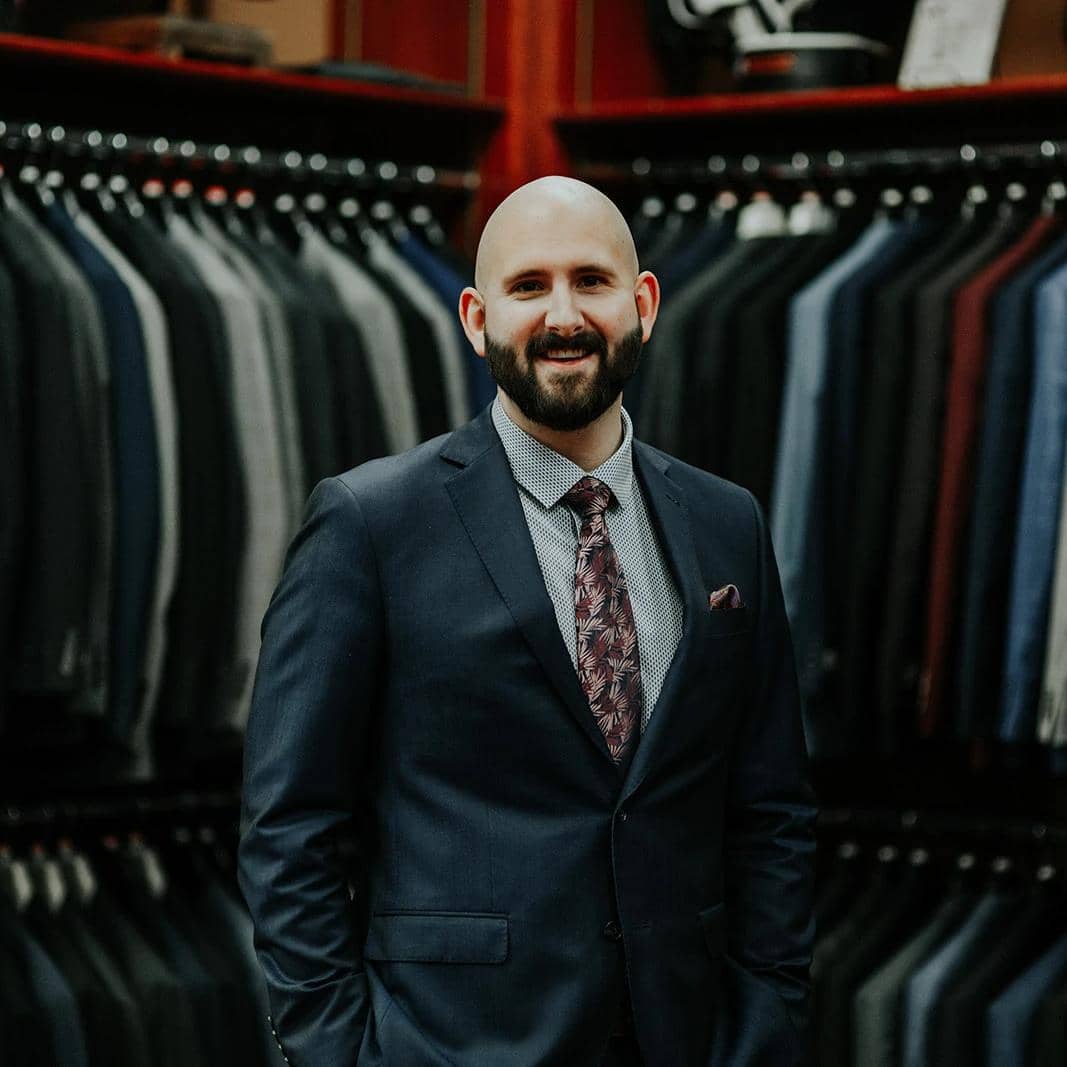 2021
New Ownership
Brock Friesen officially took over the sole proprietorship of Rittinger's as Barry Cuthbert retires. Continuing the tradition of quality menswear, and exceptional customer service.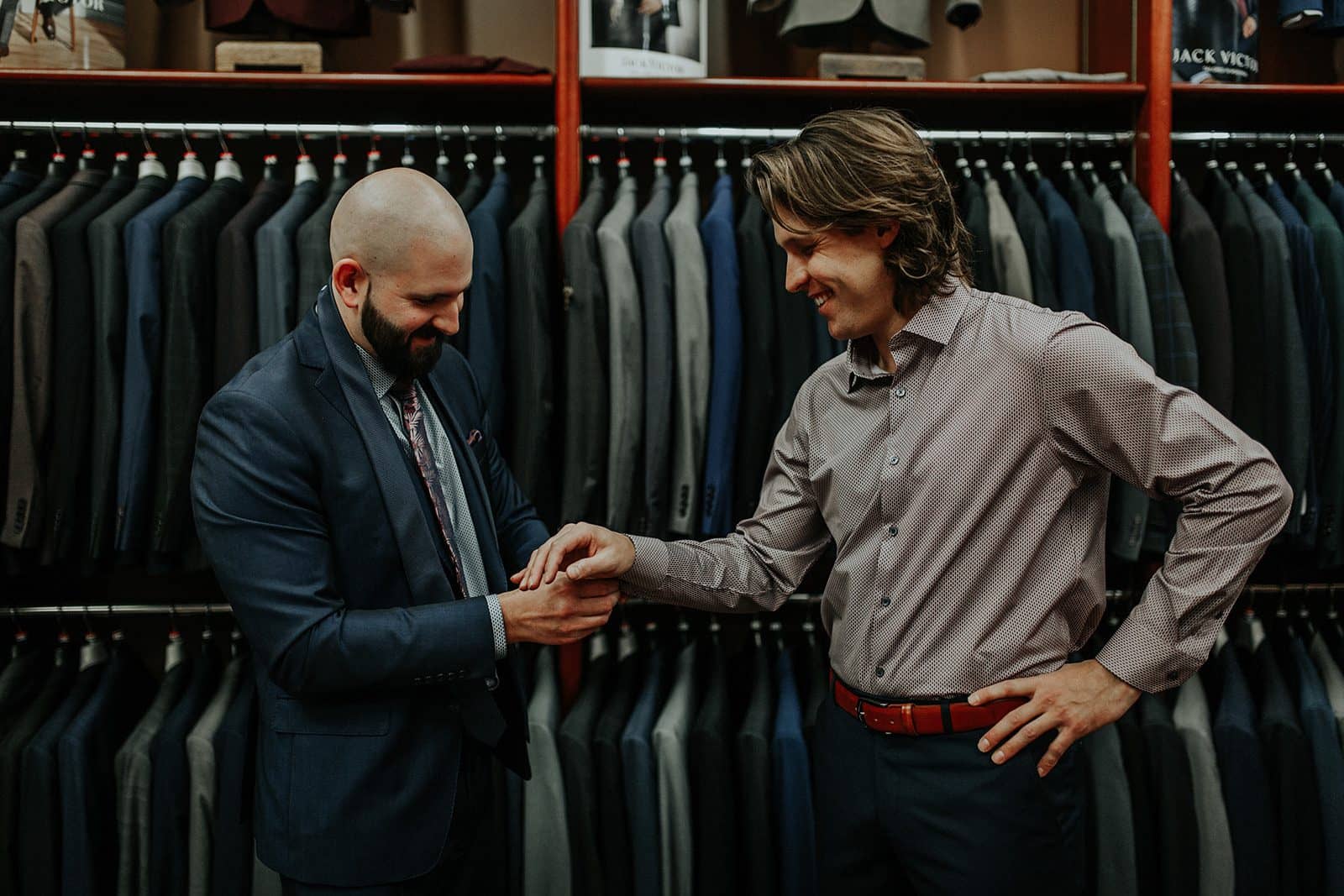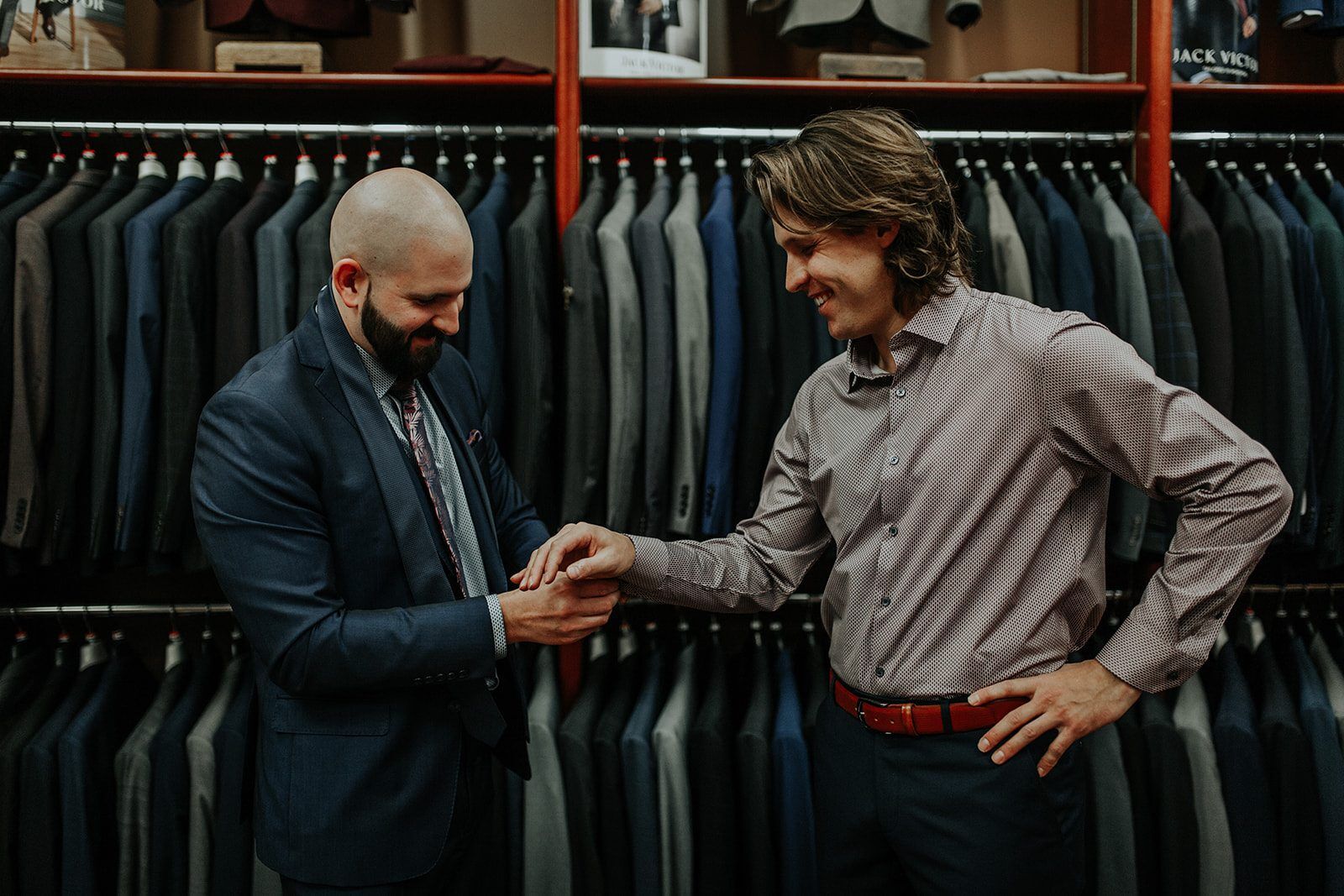 Our concept of men's wear embodies a blend of the current, modern individual while still emphasizing the integrity of traditional men's clothing. Our legacy can be almost wholly attributed to the fact that we have never compromised the product or service. Customers seek us out when they want a depth of understanding and an unprecedented knowledge of men's wear.
We are devoted to preserving the tradition, knowledge and expertise we have acquired throughout the past 60 years, which has passed through the hands of many distinguished individuals. We are here to help guide you, serve you and provide to you the epitome of men's fashion and style. Your clothes are an extension of your identity and we're here to help make it a reality.
Immediately entering our shop you'll experience an adaptation of the quality expected, the simplicity you've always desired, and the service bestowed upon you from a friendly, familiar face, with an intrinsic understanding of your needs. The quality is clearly evident in each well-thought-out aspect of the store, palpable in every detail and offering, in a fun, relaxed and sociable environment designed to be of complete service to you.
We provide ready-to-wear men's clothing, from the everyday casual to dress wear, alongside, your choice of more formal attire, tastefully complemented by a distinct collection of footwear and accessories.
We inspire to create a unique shopping experience with a spin on traditional and progressive values, high quality products, first class service and dedication to our patrons and our community.
Rittinger's Men's Wear is a one-stop destination shop; a place where people come for the service, selection, style, and the comfortable, authentic atmosphere that encourages conversation and connection. Come in and live the experience that is Rittinger's Men's Wear.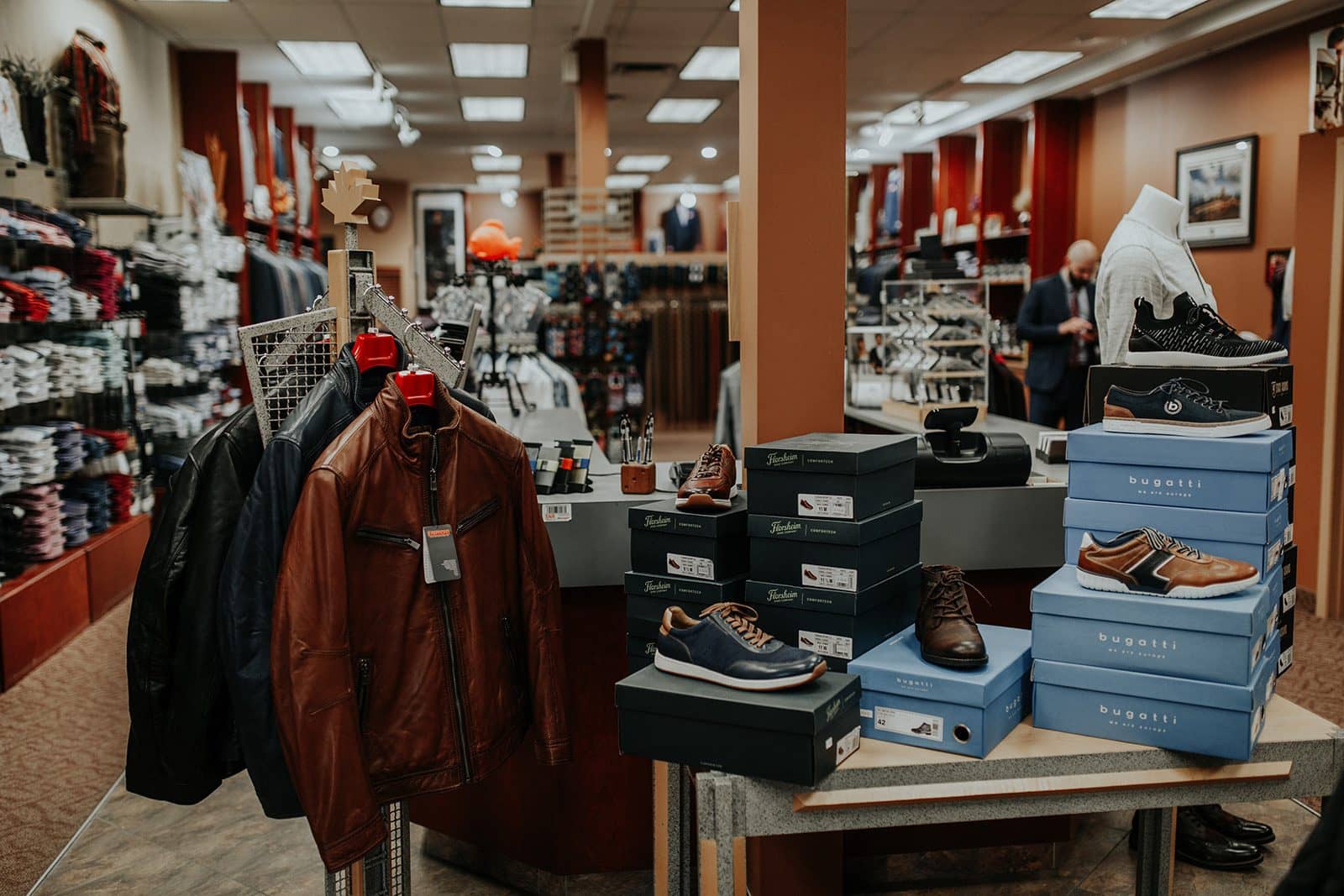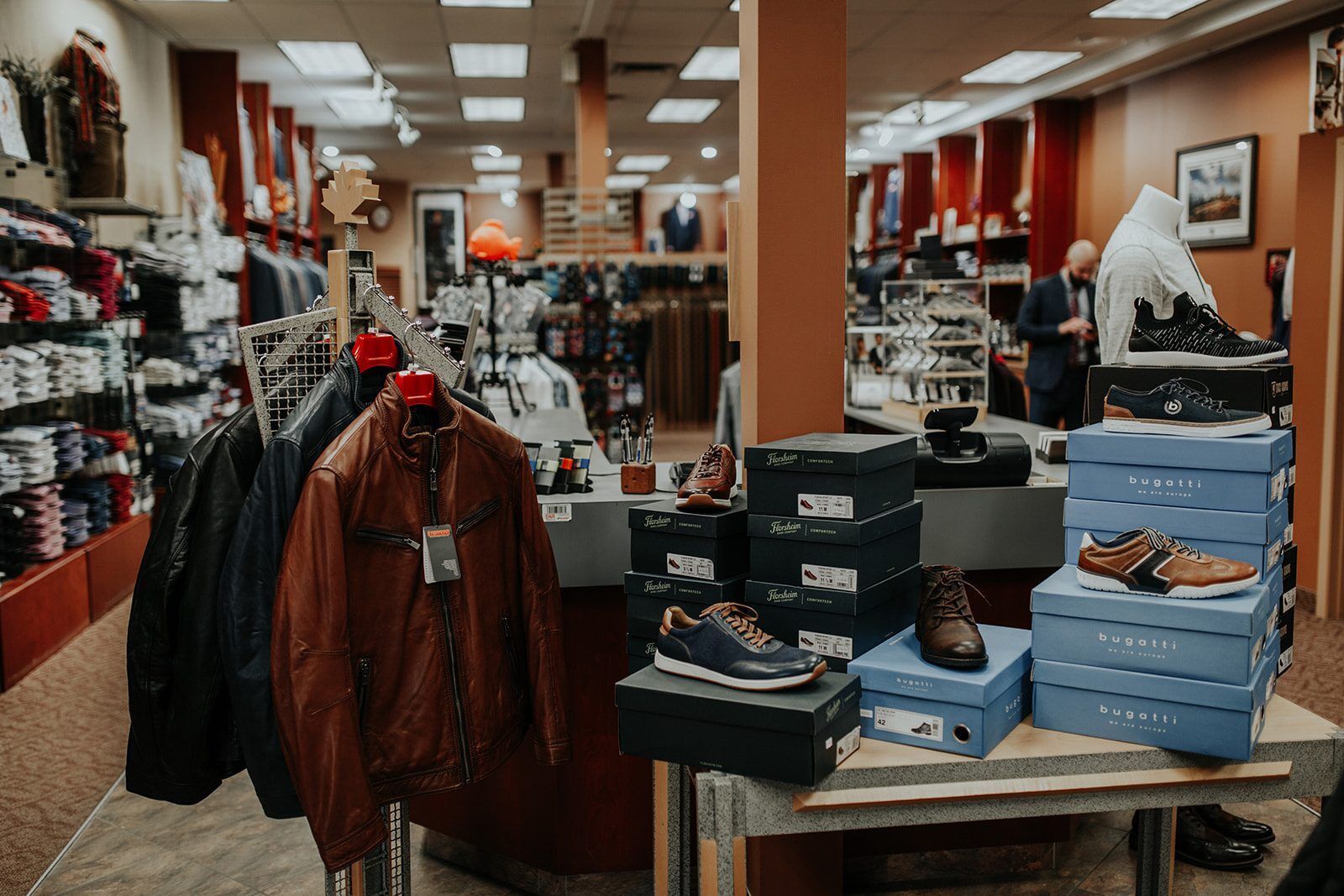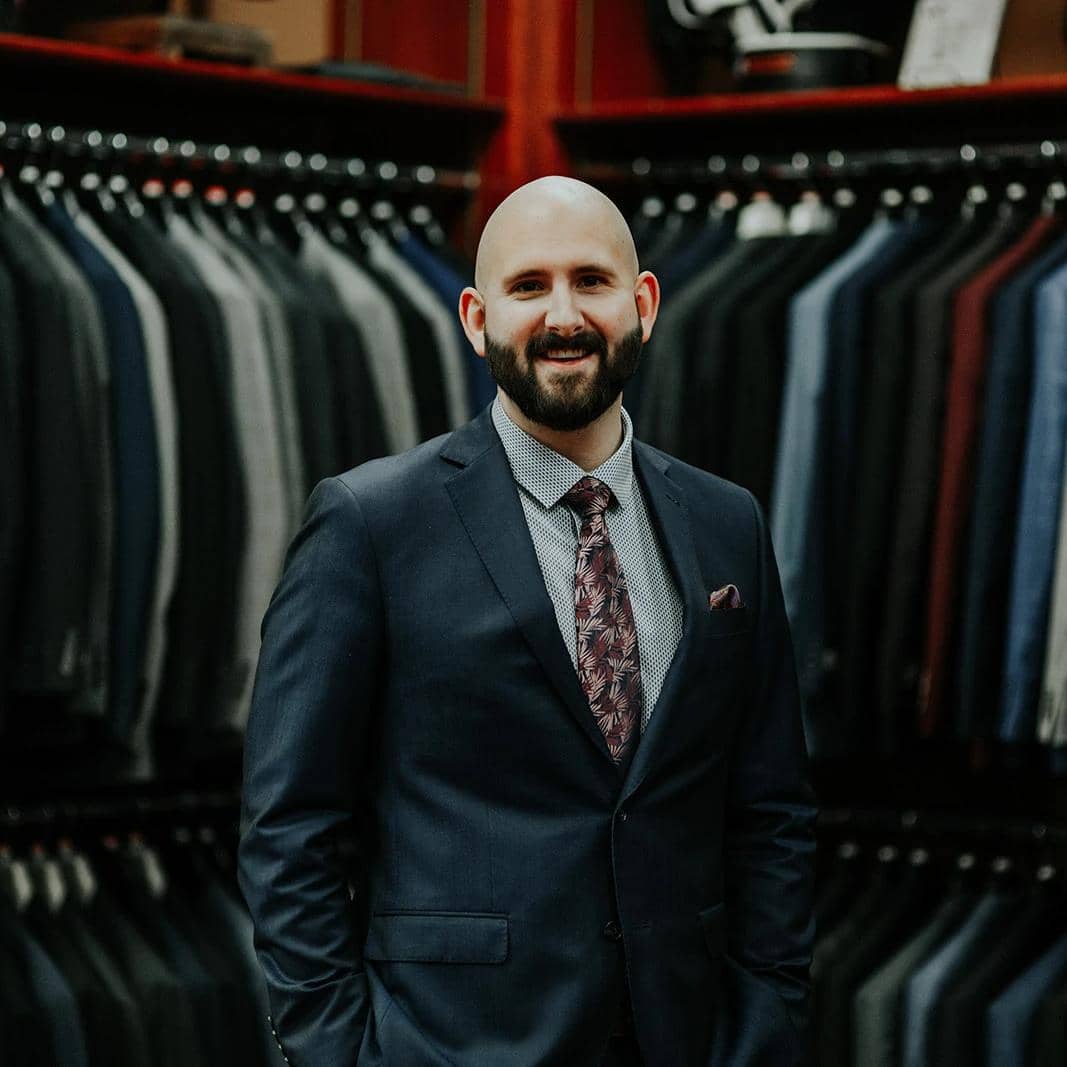 Brock Friesen is a prideful product of Swift Current and an active member of the community. Having served 2 terms as Chairperson, he is currently in his 7th year as a board director for the Swift Current & District Chamber of Commerce. In addition, he is currently in his 5th year as a director and Vice President of Main Street Swift Current Board, which primarily focuses on heritage conservation.
You can often find Brock at Bronco games, on the golf course, exploring nature, supporting local artists and musicians, tracking down the finest cuisine and locally crafted brews, and spending time with friends and family.
Brock has spent 20 years working with the public and the last 10 years in the clothing business. Long enough to see pleated pants disappear and hopefully never return. Through his upbeat, outgoing personality and passion for people and the clothing business, he has accumulated a loyal following of both younger and older friends and customers.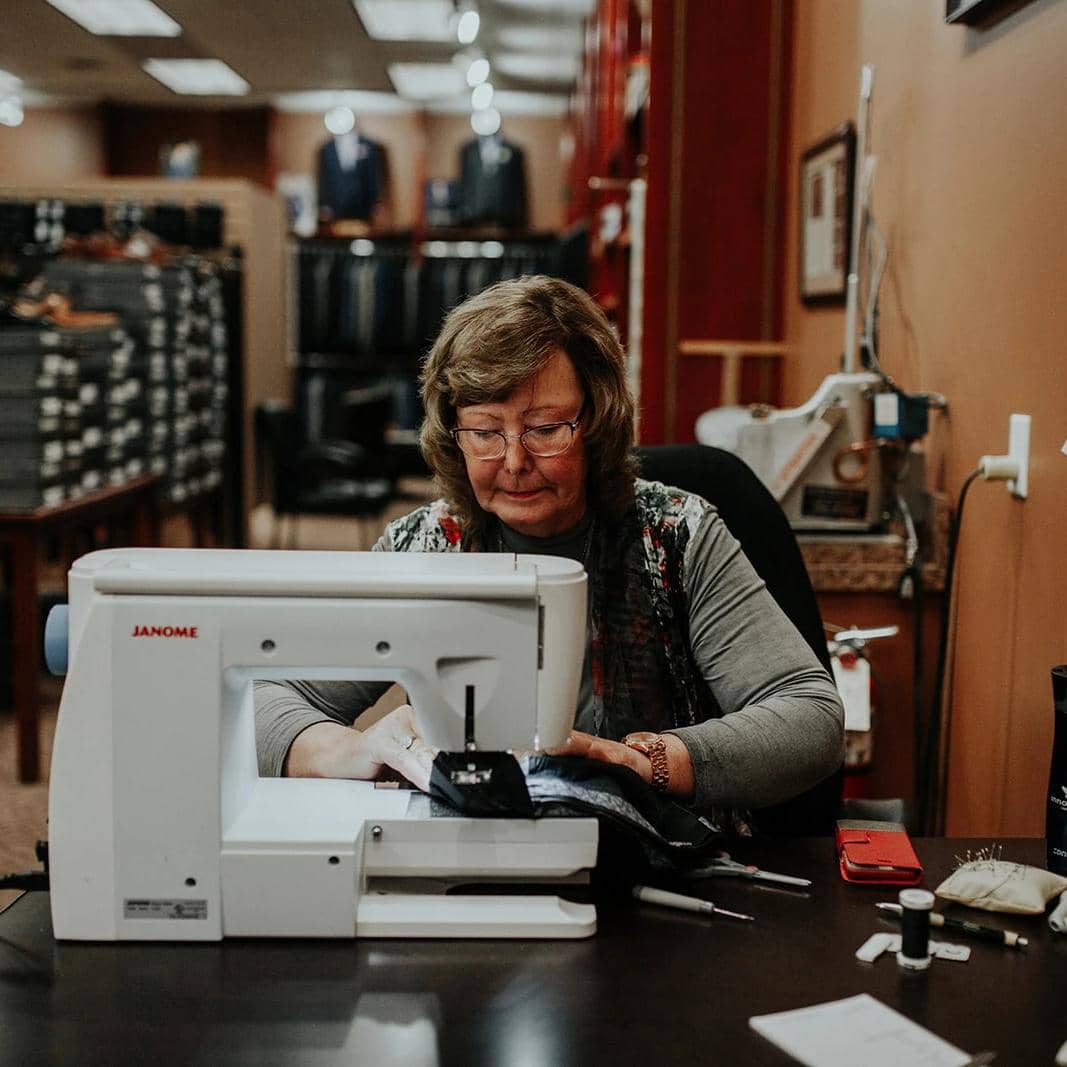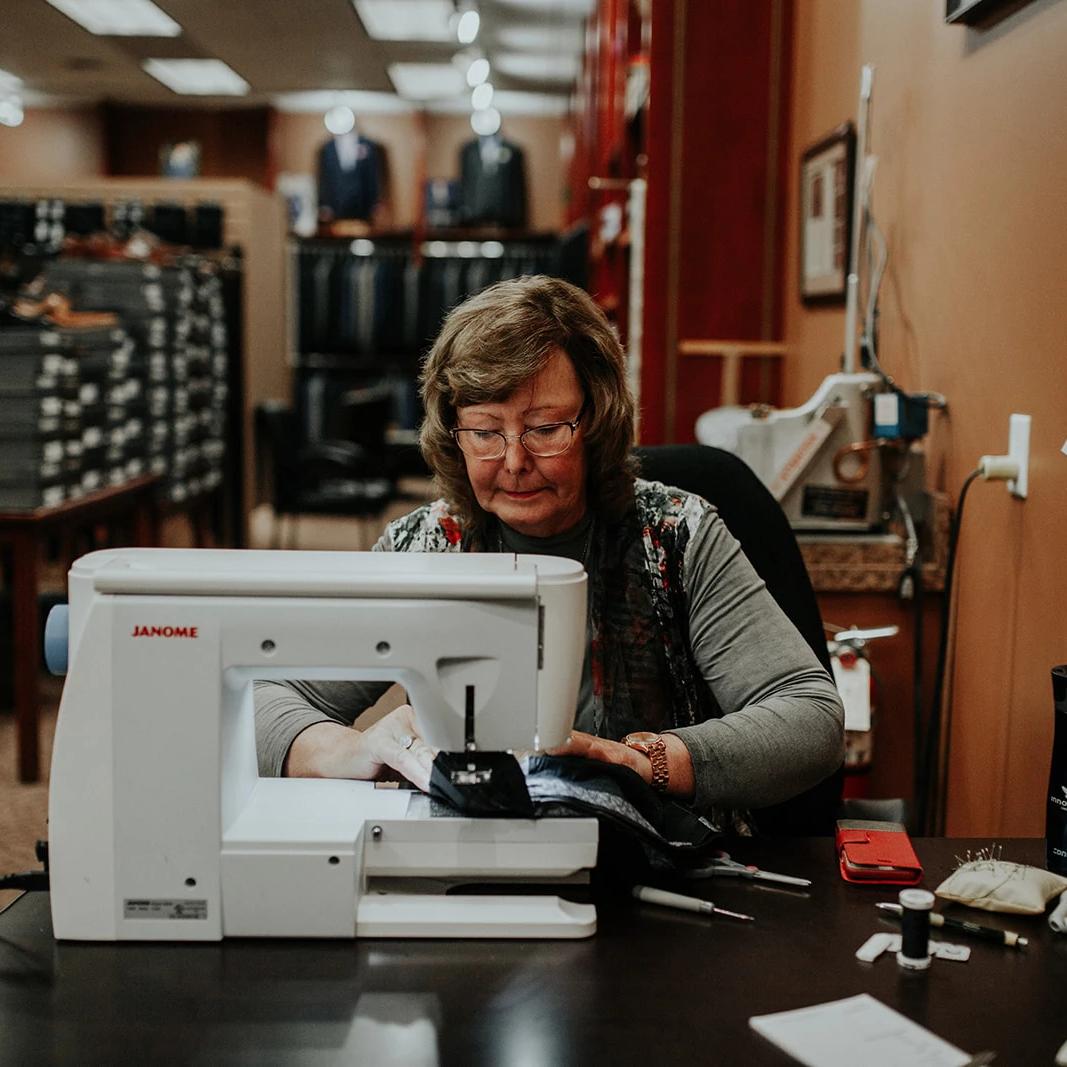 MILDRED WEPPLER
In-House Tailor
Mildred Weppler is a glowing rural product residing in the community of Morse, SK and married to her husband, Rod, of 43 years. She spent an extensive 30 years as a mixed grain and cattle farmer and is an active member of her community with 45 years' experience with The Royal Canadian Legion and 15 years as a member of The Lions Club.
Finding Mildred is almost like searching for a needle in a haystack. However, she enjoys wandering the streets of downtown Swift Current, seeking a quaint place to spend her lunch hour or shopping the newest footwear. She loves to laugh and have fun with her friends. Visiting and sharing stories with locals and rural neighbours is the connection she thrives on and is genuinely concerned for the health and welfare of all.
Mildred has spent almost her entire life practicing and perfecting the art and craft of sewing including upholstery for over 25 years and the last 16 years in the men's clothing business. She's a masterful, unimpeachable tailor and sales woman and with her witty sense of humour and loving personality, Mildred is easily a customer favourite.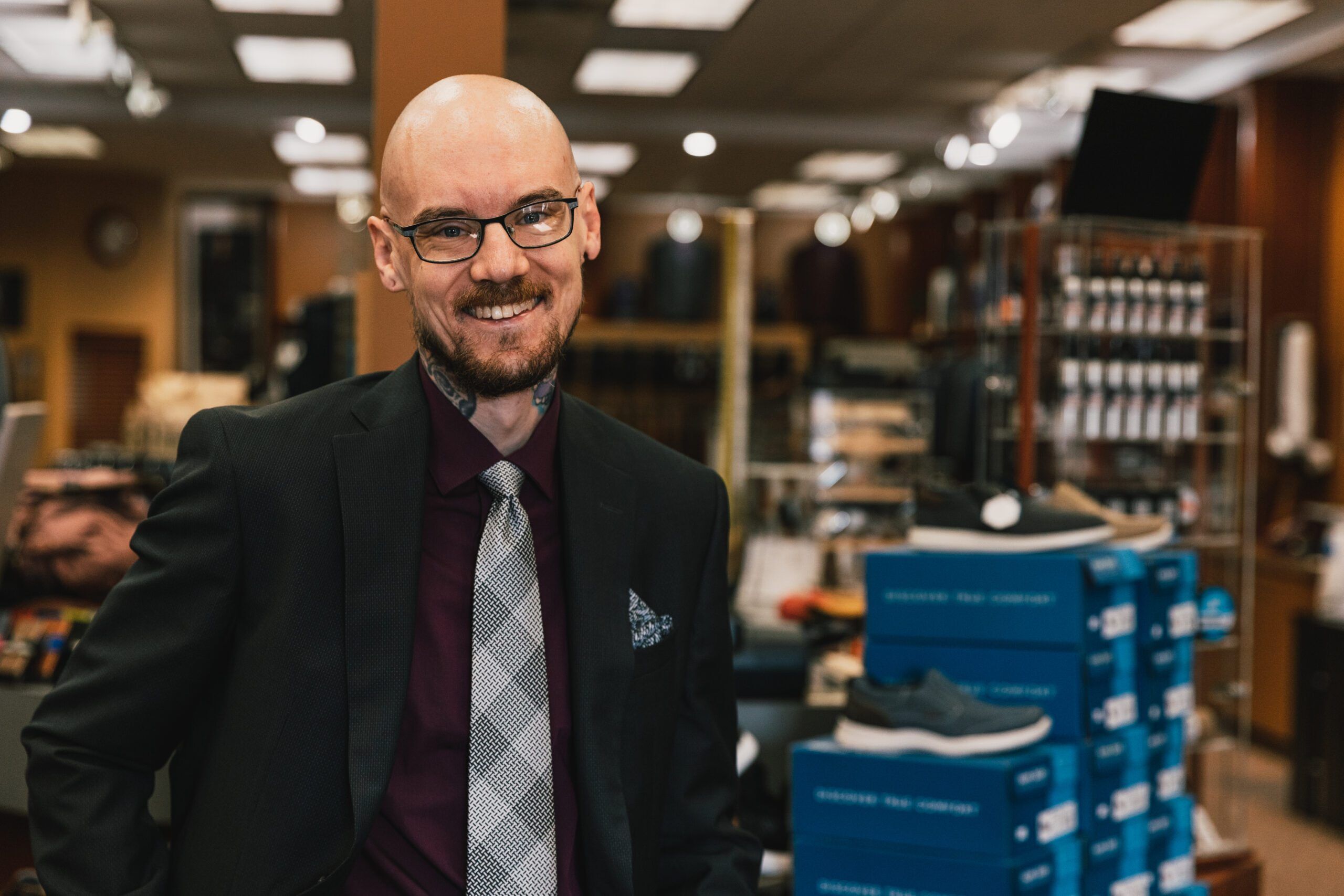 Nolan Kuffner is a lifelong fan of music of all shapes, genres, and styles. Affable and easy to talk to, he is always up for conversations broad and deep alike. A passionate advocate for the smart and sharp-dressed person, his journey saw him arrive at Rittinger's by the way of team building in the manufacturing sector and college experiences. An advocate for mental health and avid supporter of the arts, his tastes in craft and passion for independent ventures with a desire to grow, lead him to Rittinger's. Through this, Nolan's aspiration to be a selfless and accommodating part of the Rittinger's team is something he hopes to showcase in every interaction.
We are proud to support many amazing organizations in Swift Current and area.
WHL – Broncos Sponsorship (Hardest Working Player)
LAX Wolverines
Great Plains College SunDogs Athletics Program
Crohn's and Colitis – Emily's Got Guts Walk
Swift Current Mental Health Association – For the Love of Socks
United Way – Foundation of Hope Gala
Chamber of Commerce – Business Connect Banquet
SaskAbilities – Foundation of Hope Gala
Dr. Noble Irwin Foundation
Rock Solid Refuge
Kiwanis Golf Tournament
1974
Rittinger's Men's Wear was presented with a Master Retailer Distinguished Award in recognition of their outstanding contribution to retailing and service to the community.
2015
Swift Current & District Chamber of Commerce – Hall of Fame Inductee.
The Hardest Working Player, presented by Rittinger's Men's Wear, is designed to encourage, support and reward Swift Current Bronco hockey players for their hard work, dependability and enthusiasm, and to highlight effort and improvement over the season. Players who earn this award are not always the top scorer, but players who recognize the value in belonging to a team and attributes such as teamwork and sportsmanship.
Book Your Private Appointment
"*" indicates required fields
Hours
Mon-Fri: 9:30am - 6pm
Thurs: 9:30am - 6pm (Private until 9)
Saturday: 9:30am - 5pm
Sunday: Closed