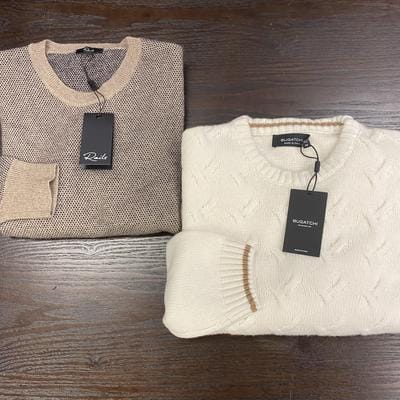 It's hard for a man to not feel good in a handsome sweater, especially when it's made with premium fabrics. Like soft and fashionable sweaters from Bugatchi and Rails. These compliment any jean or can also be worn under a sports jacket. If you want to get closer to him, do yourself a favour, buy him the sweater.
Brands: Bugatchi & Rails

Price Range: $ 180-$225
We don't currently sell online. To shop, visit the store or call  (306)773-5196 or email us.