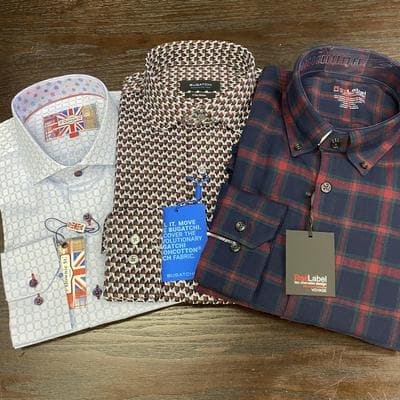 Whether it's a casual day around the office or your heading out for the evening, these sport shirts give you the flexibility, comfort, and style you need to look your best all throughout the year.

Brands: 7 Downie St., Bugatchi, Leo Chevalier

Price Range: $105 – $180
We don't currently sell online. To shop, visit the store or call  (306)773-5196 or email us.