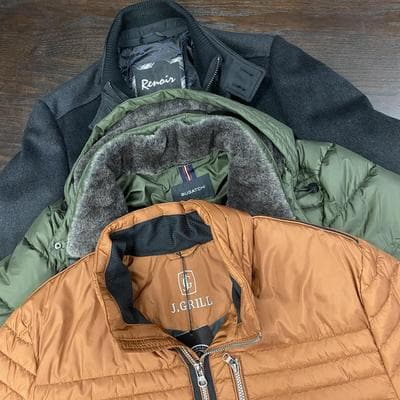 There's no need to compromise on warmth or functionality when heading outdoors this season. A new coat that he actually looks great in and looks forward to putting on makes all the difference. Fortunately, we have you covered with the latest warm and fashionable pieces from some of our favourite outerwear brands.     
Brands: J. Grill, Bugatchi, Renoir,

Starting at $198
We don't currently sell online. To shop, visit the store or call  (306)773-5196 or email us.